Stainless Steel Balustrades
With more than 20 years of experience in the design and installation of stainless steel balustrades, and are able to offer endless advice and free quotations in the Western Cape.
Fabricating from round tubing:
For balustrades that are both timeless in design yet affordably priced, nothing beats fabricating from circular stainless steel sections.
Variations:
These balustrade types typically share a 50mm diameter toprail supported on 38mm diameter posts.
The All-Tubular system has a series of 16mm diameter horizontal intermediate rails.
The Cable System substitutes the intermediate rails with 4mm diameter cables.
The Glazed System substitutes them with panels of toughened glass.
Which to choose:
For enhancing the appearance of the building, the all-tubular system works well, particularly where it follows the shape of a deck or winds up a staircase.
If a sense of spaciousness is desired, the glazed system is an obvious choice.
Where the emphasis is on retaining uninterrupted views, the cable system is best considered, particularly given its affordable price.
Also, these systems complement each other when used in combinations, for example having the all-tubular system running up the staircase, with the glazed system around the stairwell at the top.
Finishes on stainless steel:
The tubing can be either brushed or polished. The latter is recommended for increased corrosion resistance in coastal environments. The bushed finish offers a more restrained appearance that would typically be used indoors.
Download more information about our stainless steel balustrades systems below: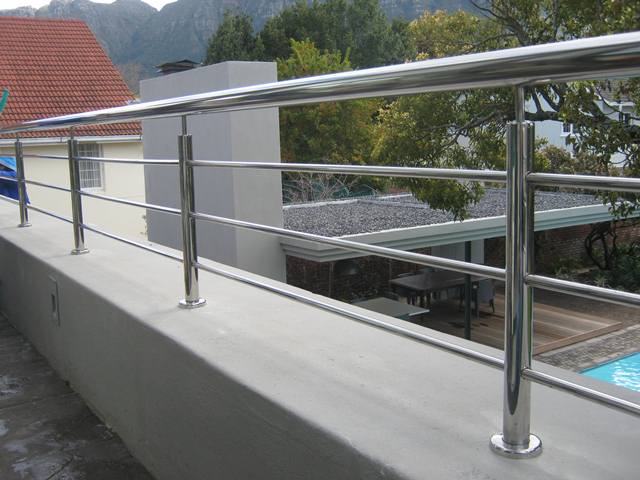 All-tubular stainless steel balustrade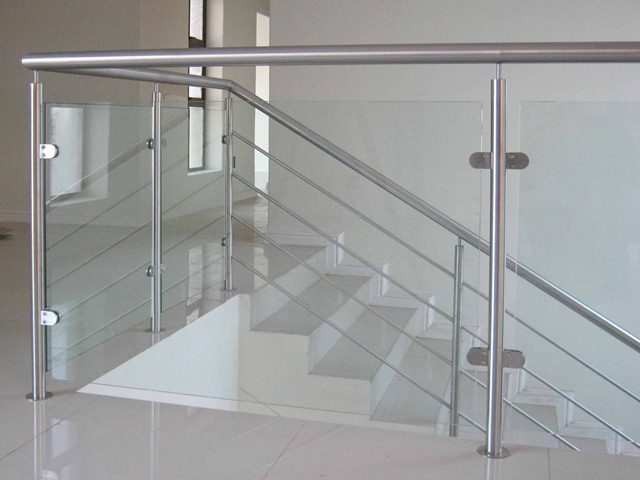 Tubular stainless steel posts and toprail with toughened glass infill panels