Savy Design's Letterboxes are fabricated from satin finished stainless steel. All our letterboxes can be personalized to include you house number, street address or name.

Fonts - While we can accommodate most fonts, some popular font alternatives are indicated here.
We will also custom design a letterbox especially for you. Simply Andrew on (021) 712 0100 or 083 393 1441 us or mail us you requirements at info@savydesign.co.za and we will come up with a proposal.
Pricing - Scroll down to the bottom of this page for pricing for our standard letterboxes.
Our Letterboxes are available in various types for bolting to a wall. (Pricing below)

Portrait Orientation:

300mm wide x 400mm high standard letterbox .

300mm wide x 450mm high letterbox with newspaper tube included across the top of the box for bulky mail.

Landscape Orientation:
They have a hooded letter opening and front opening door.
Newspaper Tube
Our freestanding Newspaper Tube is fabricated from 100mm diameter stainless steel tubing. The length of the tube is 450mm.
Double-Sided Letterboxes
Our Double-Sided letterboxes are available in landscape orientation for building into a wall. (Pricing below).

Standard - 280mm wide x 170mm high x 350mm deep

Extra Large - 395mm wide x 270mm high x 350mm deep.
For more information on our double-sided letterboxes including the opening sizes to allow in your wall, please download the brochure below: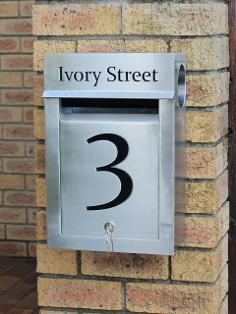 Letterbox 450 x 300mm with Newspaper Tube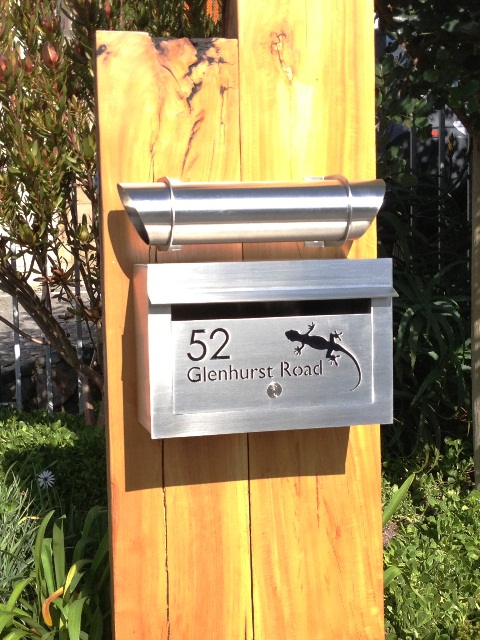 Landscape Orientation Letterbox with Freestanding Newspaper Tube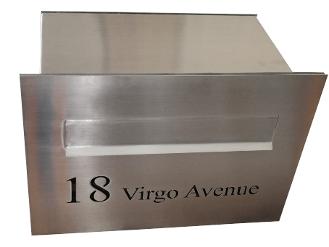 Double-Sided Extra Large Letterbox - Front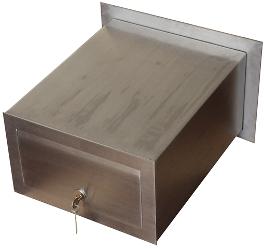 Double-Sided Standard Letterbox - Rear
Pricing for Letterboxes

Letterboxes - Portrait Orientation:

Letterbox 300 x 400mm - R2350.00 (grade 304) / R2650.00 (grade 316) + Vat

Letterbox 300 x 450mm with newspaper tube - R2750.00 (grade 304) / R2950.00 (grade 316) + Vat



Letterboxes - Landscape Orientation:
Letterbox 395 x 270mm letterbox - R2350.00 (grade 304) / R2650.00 (grade 316) + Vat

Built - In Letterboxes - Landscape Orientation:

Standard 280 x 170 x 350mm - R2250.00 (grade 304) / R2450.00 (grade 316) + Vat

Extra Large 395 x 270 x 350mm -
R2850.00 (grade 304) / R3150.00 (grade 316) + Vat



Freestanding Newspaper Tube
Newspaper Tube 450mm - R950.00 (grade 304) + Vat