Savy Design fabricates a large range of stainless steel letterboxes. We manufacture eight standard letterboxes as well as offering custom sizes.
Our letterboxes can incorporate your; street number and street name, names of houses or even personalised logos or emblems.
In the doors of our letterboxes we laser-cut personalised text which can be produce in a wide variety of fonts. Some of our most popular fonts can be seen here.
As the text is cut-out from the stainless steel door, it leaves a hole into the letterbox. Therefore, Savy Design includes a piece of Black Perspex which is glued onto the inside of the stainless steel sheet. This makes the box waterproof as well as making the text easier to read and making the box more private.
This perspex is usually supplied in black, but can be supplied in other colours,such as white for letterboxes that are powder-coated black.
Although we produce standard sizes, we also have the capability to produce custom sizes as well.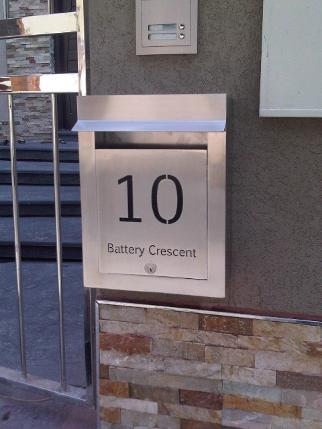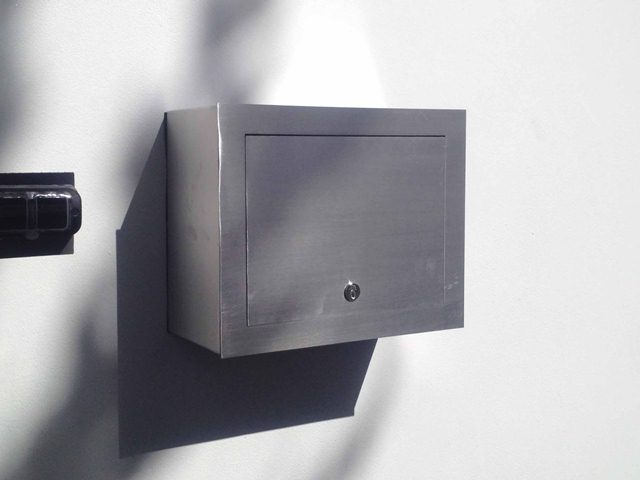 Our Letterboxes' parts are cut from one of three grades of stainless steel:
Grade 316 Stainless Steel is used for letterboxes in coastal regions as this grade is better suited for the weather conditions and sea air.
Grade 304 Stainless Steel is used for letterboxes in non-coastal regions or letterboxes in which are housed indoors.
For letterboxes that require powder-coating we laser-cut the parts from Grade 3CR12 Stainless Steel - this grade allows us to colour the letterboxes to the customer's desired shade.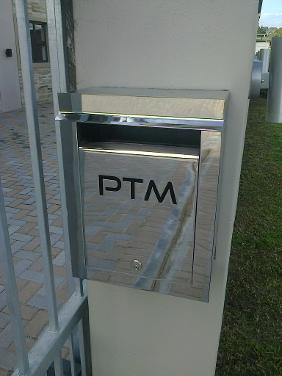 Mirror Polished Finish -
Savy Design's Letterboxes come standard with a brushed finish. We can, however, offer a Mirror Polished finish at an additional cost.
This finish makes the stainless steel reflect, such as a mirror, and makes a statement for any establishment.