Stainless Steel Company Signs

Savy Design's Company Signs are designed for your business's entrance, reception area or lift lobby.

We can fabricate your Company Name and Company Logo out of stainless steel or powder-coated metal in a variety of ways.
They can be lasercut out of a stainless steel plate with suitably colored powder-coated or acrylic backing panels.

Laser-cut lettering can be powder-coated to match the corporate color scheme and individually mounted above a backing panel.
Lasercut lettering can be mounted directly to a wall or reception desk.
Or we can combine all of these techniques to create a company sign like no other.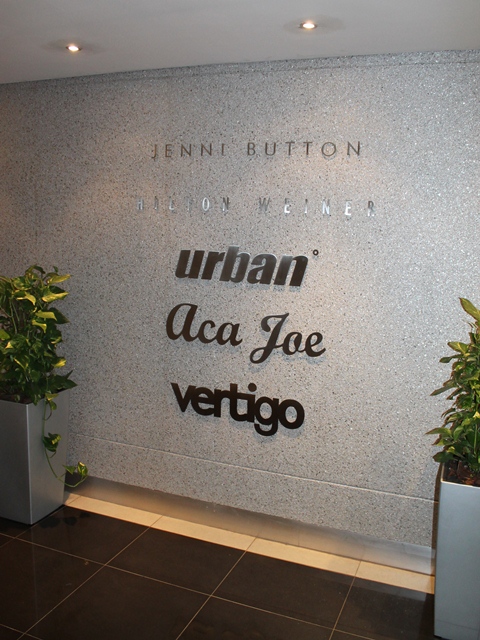 Lasercut text mounted on reception area wall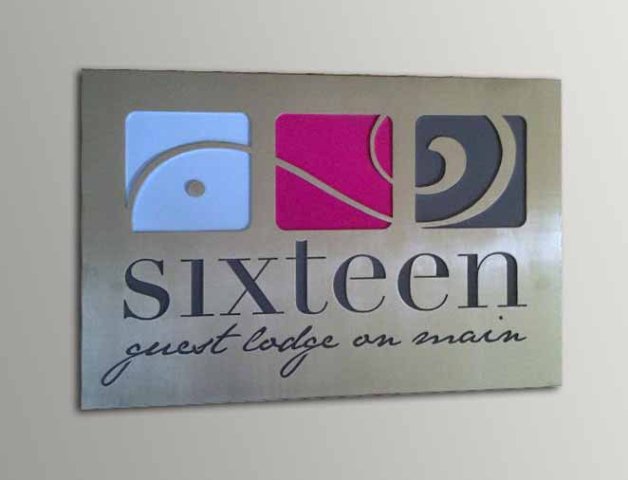 Laser-cut sign with coloured backing panel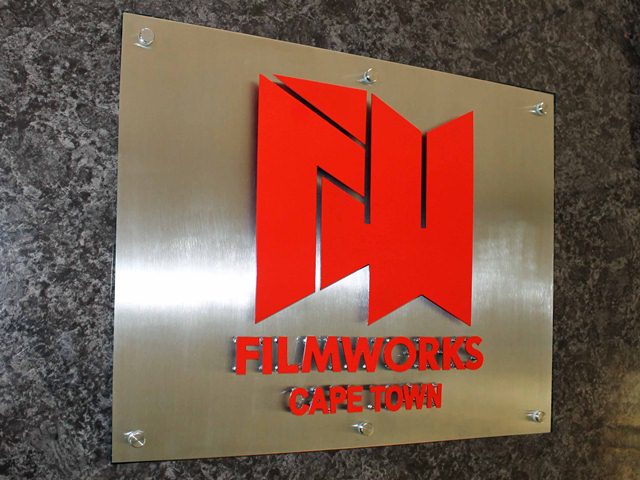 Stainless steel panel with superimposed powder-coated text and logo

For a
free quotation
and
proposal
, please call
Savy
on
(021) 785 1075 or 083 555 6660
, or
email
us at
info@savydesign.co.za